Our Customers give GREAT reviews!
After a few visits, I feel like you know my body, and how to help me. As a fitness instructor and endurance athlete, I demand a lot from my body. Whether I need recovery from a hard lifting workout, or if I'm training for a 500 mile bicycle race, or even working through minor injuries, your touch is Dynamic, and helps keep me going!

— Alex Isaly of R.I.P.P.E.D.
Thanks so much for the wonderful massage and following up on it. The massage was great and you really helped me look at my back pain differently. Thanks again and I hope to make another appointment with you in the near future.

— Emily
After my appointment with you I finished my first Road Race at Boulevard and I managed to round out the top 10. Then the day after Boulevard I competed in the Dominguez Hills Crit, taking 2nd place. The next 2 Sunday also raced! I'm sure you can imagine how much I needed a massage.

I'm not sure that I would have braved the start line for the first mountain bike race of the season after all this activity. without the extra umph your healing hands gave me! And I would not have been able to accomplish these little goals without your therapists helping to recover my legs and circulate all that negative crud building up inside. So, thank you, thank you, thank you!!!!

— Rachel S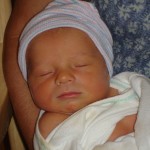 Pregnancy massage helped relieve the aches and pains associated with pregnancy, even sciatic pain and upper back pain which were my "challenging areas". I always felt energized after my massages. I believe that my pregnancy was so healthy because massage and exercise kept my system moving and contributed to my general health.

— Meredith F
All the therapists at Dynamic Touch are true professionals and worth every penny! I am much more able to deal with all my / life's challenges, thanks to you all. My week would not be fulfilled without at least one visit…I look forward to every minute in your capable hands.

I am grateful to have such a knowledgeable and friendly team of sweetheart / experts help me along the Path…

— Steve Nelson
For the last several years I have been involved with getting patient needs taken care of; regarding both skeletal and muscular injuries and rehabilitation issues. As a Case Manager I believe that many of my patients have benefited by this powerful tool, massage therapy. Dynamic Touch showed me personally that attention, when they helped me recover from several long distance triathlons. You too will see the benefit after just one treatment. They are true professionals!

— Aaron C RN BS BA
I have been trying to find the right massage therapist for the 3 years I have been in CA, and have finally found it at Dynamic Touch Massage! I tried the chain massage, my chiropractors office, referrals, etc and nothing compared to Kathy. I highly recommend her and all of her massage therapists. They will do more than the relaxing massage and will actually get you relief! Highly recommended!

— Google User
"When a shoulder injury from over use and immobility sidelined me from competitive tennis, I turned to Dynamic Touch Massage and never looked back.  Not only did Kathy restore full mobility in my shoulder with her ART expertise, but she provided me with the one on one professional and personal attention my shoulder and body needed. Now I'm back on the court competing for the UCSB Man's tennis Team.

— Chase M
I'm an athlete who also deals with CFS/Fibromyalgia symptoms, so sports massage is essential to not only my well-being, but to my ability to be active at all.

Katcha is smart, knowledgeable, and very intuitive when it comes to alleviating the aches and pains that come with CFS/Fibromyalgia symptoms. I strongly feel that my work with her has relieved much of my soft tissue/muscular pain and has allowed me to continue to remain active, even on my "bad" days. I trust her implicitly and would not hesitate to recommend her to anyone who faces challenges from CFS/Fibro or other health conditions. My work with her is an integral part of my overall health maintenance program. =)

— Elaine N
Dynamic Touch has done chair massage at my office twice now and it has been amazing! All my coworkers loved the in office relaxation!! It is an inexpensive way to show the office that they are appreciated and deserve a little extra attention. I highly recommend it! Bea and Denise were fabulous!

— Michelle G
As a Massage Therapist myself, it is important that I receive quality care with high standards. Dynamic Touch always delivers professionalism!

— Ava S
I had a fabulous time at your location. I'm 16 weeks pregnant and I have been in two times. I know I will be in for more! A lot more. Denise is amazing. She is kind, very knowledgable, and gives an amazing massage. I will continue to visit her even when I'm not pregnant.

Anyways just wanted to share how happy I am. I am glad my husband found you guys. He told me I could go as often as I wanted! And I will! Yay me! (It was a birthday gift)

— Frances